High performance, fully recyclable and biodegradable containers with tamper proof closure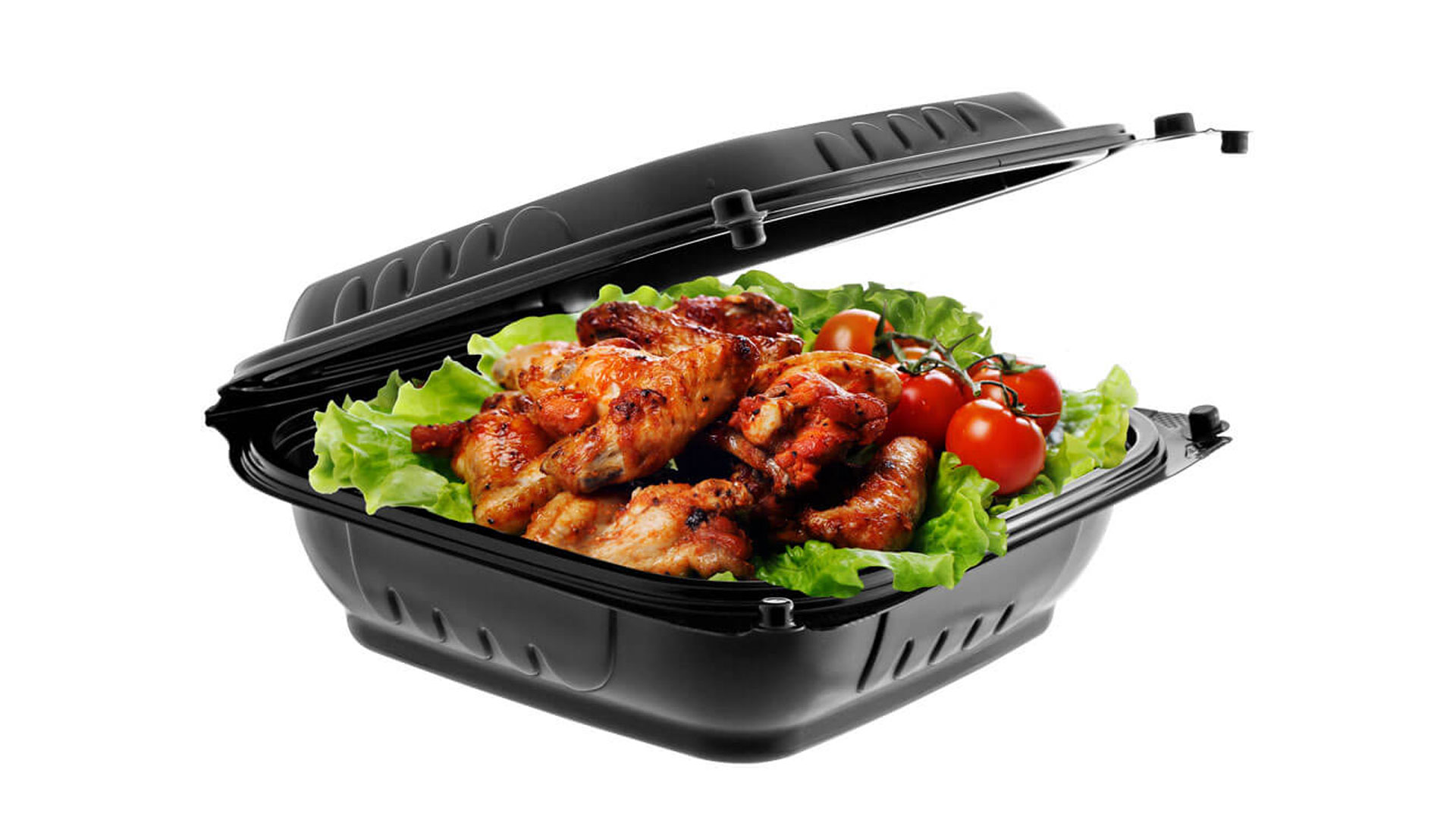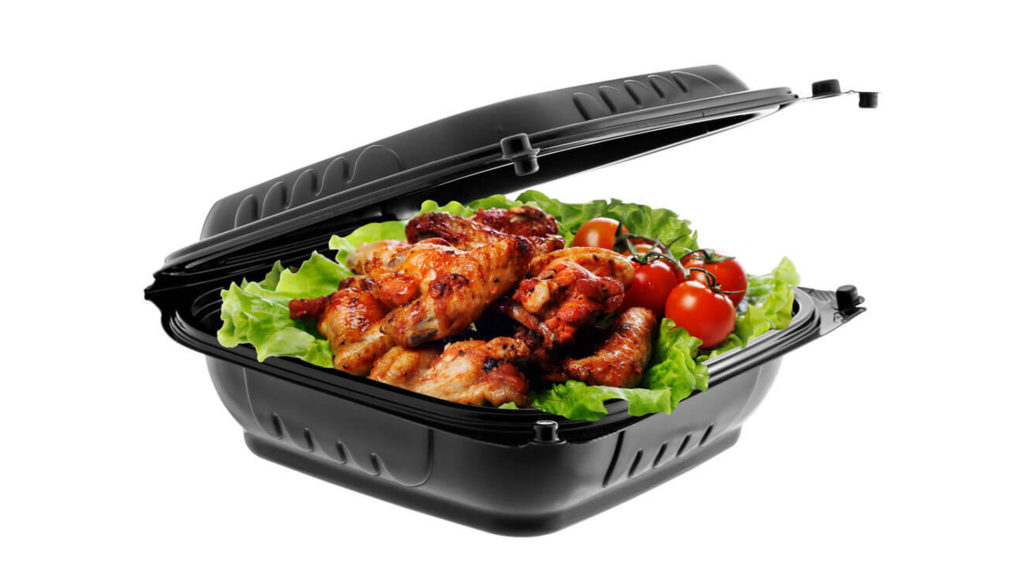 At South Plastic we are constantly innovating to maintain our leadership in sustainable food packaging manufacturing. Our hinged container (HC) range of tamper-proof microwavable products are the best choice for sustainable, reusable, and recyclable packaging that meets customer needs for green products without compromising on strength and performance.
Positive Environmental Impact
Protect Brand Reputation
Demonstrate High Ethical Standards
No Compromise on Performance
Positive Environmental Impact

Our Cycle+ PP sustainable plastic food packaging is manufactured using 100% biodegradable biotransformation technology. Cycle+ containers break down safely in the natural environment without generating harmful microplastics and causing environmentally damaging waste. Our innovations in PP design also reduce material use for an even better carbon footprint.
Protect Brand Reputation
Uncontrolled disposal of branded plastic waste contributes to the 3 million tonnes of packaging waste that is discarded each year. If customers find your product packaging causing environmental pollution it will affect their purchasing choices. All our biodegradable packaging is clearly labeled with 100% environmentally friendly credentials.
Demonstrate High Ethical Standards
Cycle+ is certified to BSI PAS 9017 compliance as a naturally biodegradable material, and can also be reused or recycled in standard waste streams like any other PP product. Rigorous testing and certification demonstrates the high ethical standards that customers demand.
No Compromise on Performance
Biodegradable sustainable food packaging using Cycle+ has the strength, food safety, and durability of conventional packaging. Our designs are thinner, stronger and more durable than ever, and our patented tamper evident packaging has no tear-off strip, further reducing waste, and enabling easy reclosure and reuse while retaining clear evidence of having been opened.
The Future of Sustainable Plastic Food Packaging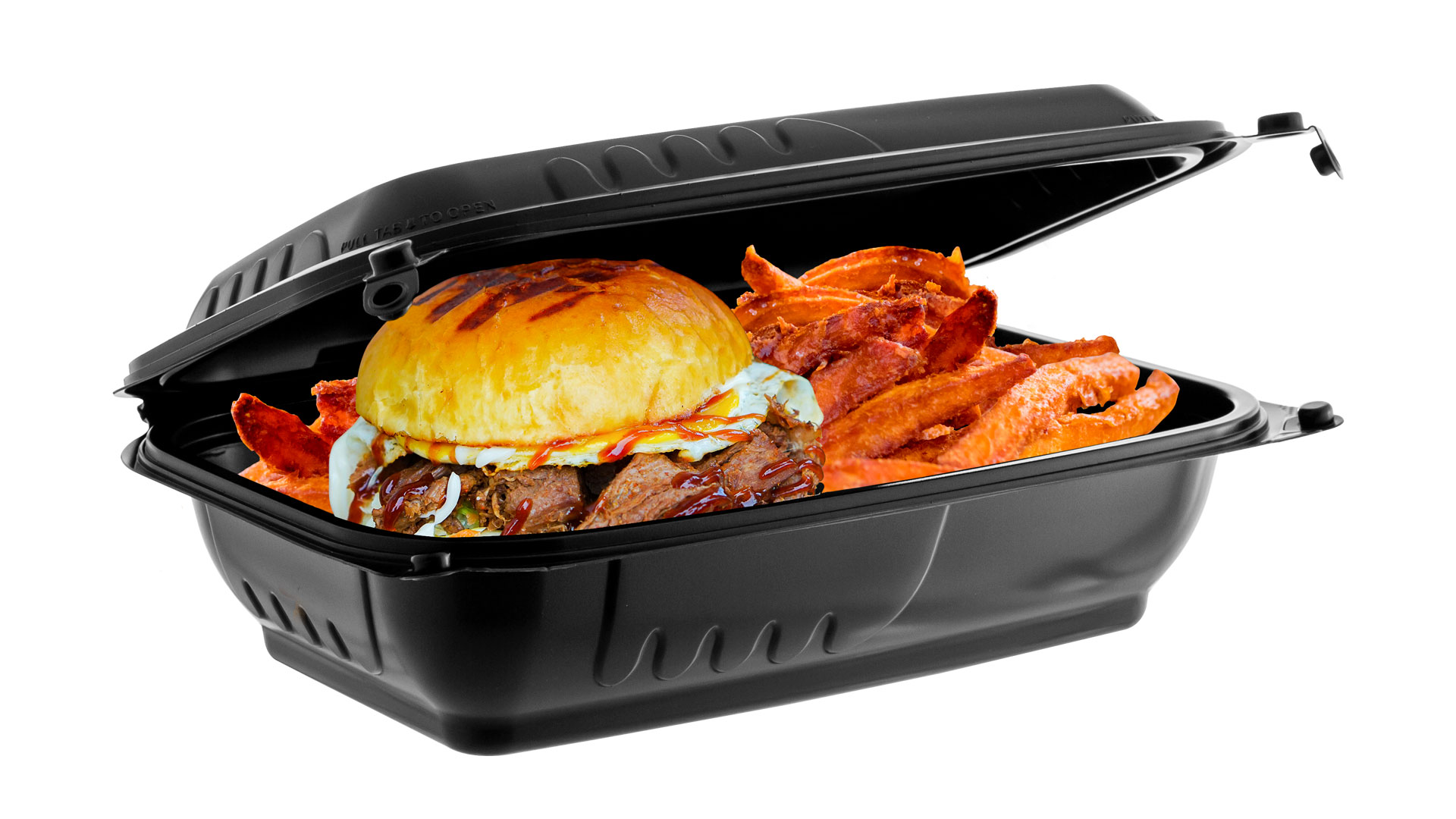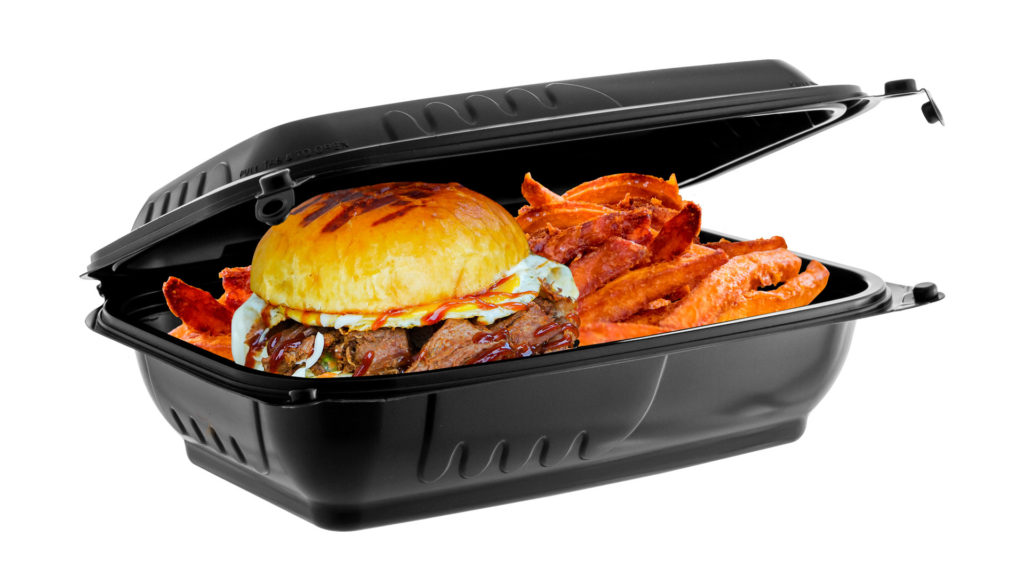 Our feature-rich innovative designs offer a glimpse of the future of sustainable plastic food packaging. Our biodegradable, tamper-proof take out containers combine all the features you could want in a convenient range of standard sizes, and can be customized to meet any special requirements.
Tamper Proof Patented Safety Lock
Fully Secure Packaging
No Sharp Edges
No Tear-Off Strip
Microwave Safe
Leak-Resistant
Stackable
Reusable
100% Recyclable
100% Biodegradable
Contact us to discover how we can meet your needs for sustainable plastic food packaging that meets all the challenges of today's demanding markets.