Recyclable & biodegradable plastic food packaging increases sustainability
With the current focus on sustainability and reducing climate change impacts, now is the time for the plastic packaging industry to focus on recyclable and biodegradable plastic food packaging that contributes to meeting climate change targets.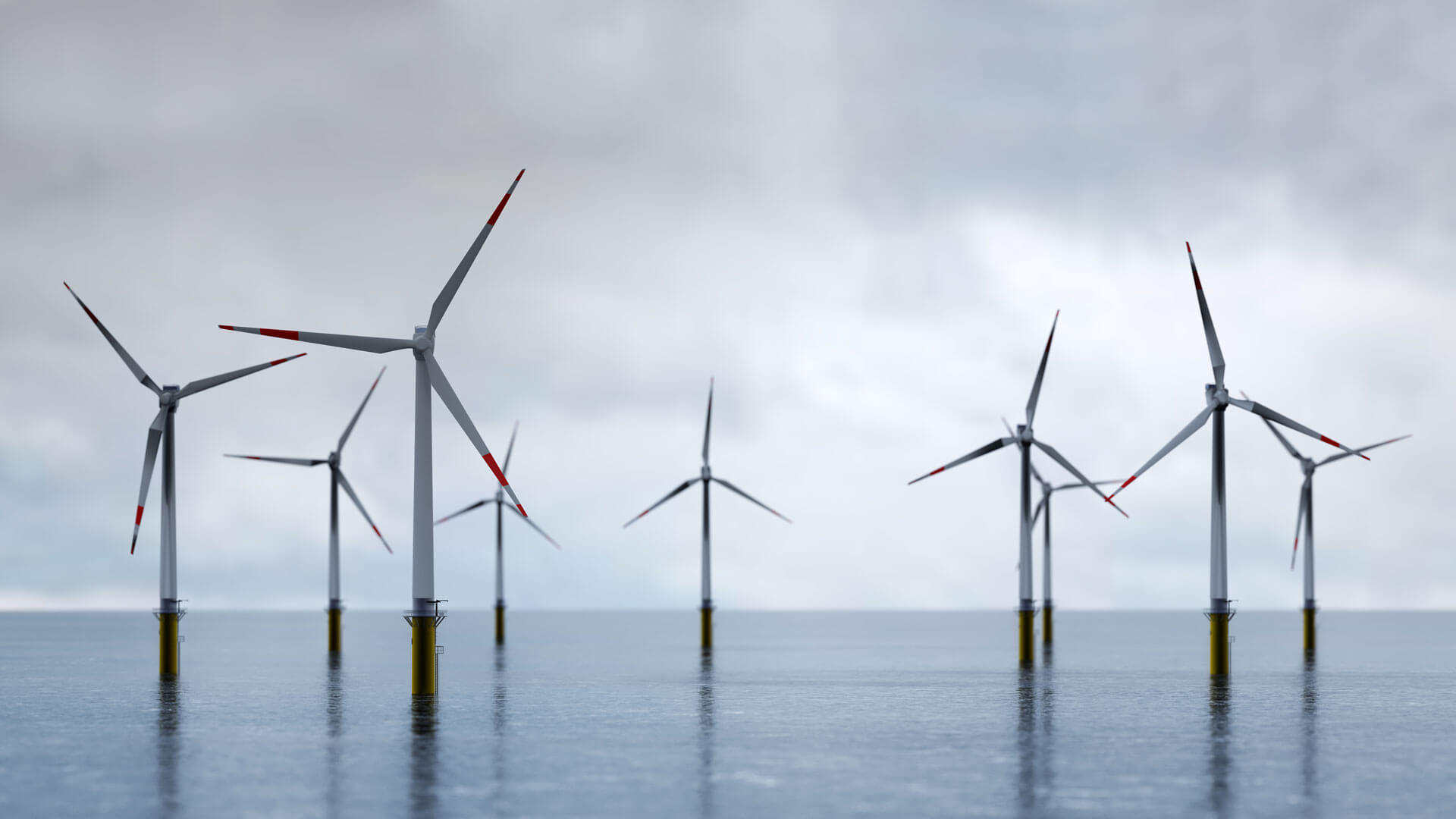 The COP27 Climate Change Conference
Country leaders are meeting now At COP 27 in the ongoing response to the demands of the Paris Agreement of 2015 for action on climate change. We should expect global leaders to renew and improve on their commitments to action to meet the terms of the Paris Agreement.
A feature of COP27 was that participants attending the conference in Sharm el-Sheikh, Egypt, were asked to submit their climate agenda before the meeting. As only 25 were able to meet this expectation, there are doubts being raised about global commitment to climate change action.
What are six significant issues being raised at COP27?
Three objectives  were established last year in COP26 and three additional objectives are coming through in COP27. This makes six issues for discussion:
How to continue to reduce emissions
How to assist countries in preparing for the impacts of climate change
Improving technical support and financial interventions for affected countries
Finance to help countries recover from damage and losses due to climate change
Building emissions costs into global products and services through a global carbon market
Making progress in reducing the use of coal
Which businesses are responding to climate change threats?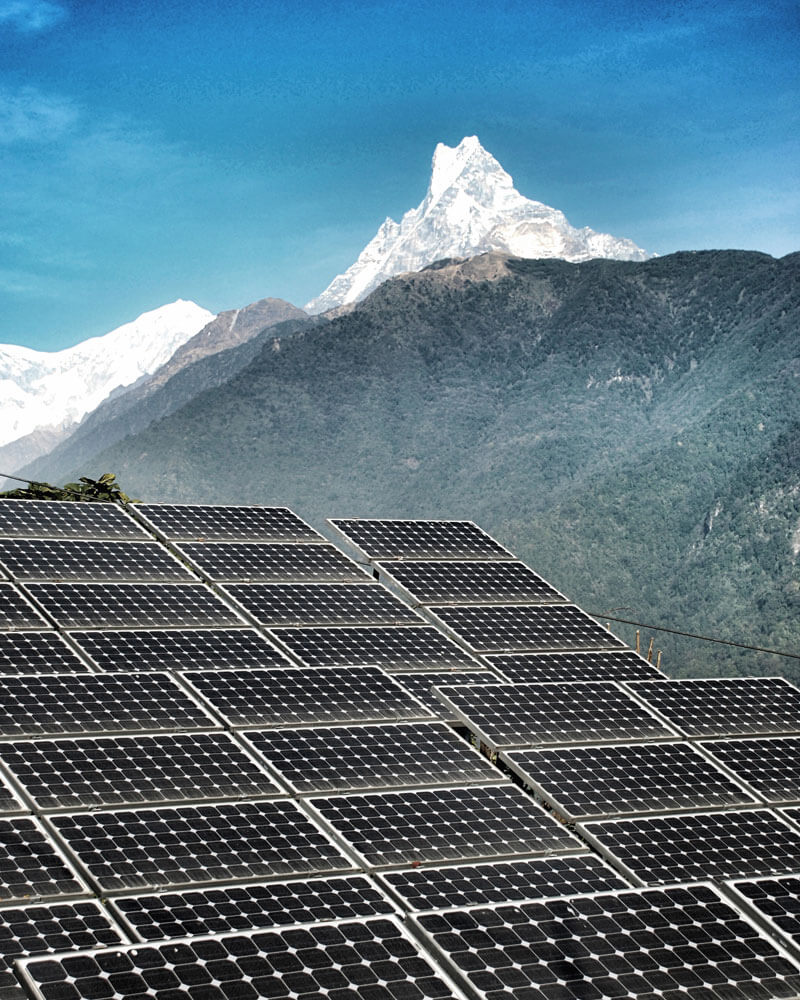 Taking action to reduce carbon footprints and effectively anticipate legislation are two essential actions businesses need to take if they are to meet the corporate social responsibility demands of consumers and governments. This has driven two global business initiatives in response to the need for ways to solve environmental and  economic impacts due to climate change.
The first initiative is The UN Global Business Compact, which is linked to the Science Based Emissions Targets for Business. How COP27 will address the expectations of these two business initiatives is unknown, but as they are working towards the same UN goals as well as EU 2050 targets for net zero emissions we should expect some common action.
---
What does COP27 stand for?
Every year the United Nations (UN) holds COP climate summits for governments to update their actions to meet the challenges of climate change.
Countries that signed up to the 1992 United Nations climate agreement are called the  Conference of the Parties, or COP for short.
This will be the fifth time the COP has met in Africa. Africa is expected to be the region that will be most affected by climate change impacts
The COP summits have a core aim of reducing emissions by limiting use of fossil fuels and changing to renewable energy sources.
This year is the 27th meeting, and it is being hosted by the Egyptian government in Sharm el-Sheikh.
---
Who are the UN Global Business Compact companies?
With a market capitalization in excess of $2.4 trillion, and employing more than 5 million people, the 155 companies that signed the Global Business Compact in May 2020 are significant players in the global economy. In their joint statement to world leaders, the signatories asked for COVID-19 recovery finance and actions to be aligned with the goals of climate science.
The Global Business Compact companies include the business who are committed to the Science Based Targets initiative. They are calling for legislation and actions to reduce the impact of the climate crisis by keeping global temperatures within 1.5°C above 1850 levels, and reaching EU net-zero emissions in advance of the 2050 deadline.
How do science based emissions targets drive business growth?
Science Based Targets for ambitious corporate climate action are a means for companies to meet the 2015 Paris Agreement standards for emissions reduction. More than  3,000 businesses are already working with science based targets to make effective decisions that improve business and environmental outcomes.
What do we mean by 'science-based targets'?
These are well-defined ways companies can reduce carbon emissions based on scientific evidence that is aligned with the Paris Agreement, and shows businesses are committed to the same targets of keeping global warming below 2°C above pre-industrial levels, ideally limiting warming to 1.5°C.
Using science based targets, businesses can  reduce the impacts of global warming on their future business growth. This shows recognition that  business sustainability depends on taking action now, and not waiting for the situation to get worse..
---
What is the goal of COP27?
The Intergovernmental Panel on Climate Change (IPCC) and UN scientists have found global temperatures are already 1.1C higher than 1850s levels, and will reach 1.5C.
The scientific evidence shows that half the global population will likely suffer life-threatening effects of heat and humidity if warming exceeds 1.7C
The 194 countries who signed the Paris Agreement in 2015 agreed to limit global warming effects to a 1.5C increase over pre-industrial levels.
COP27 has the goal of achieving consensus on actions to reduce global warming caused by humans.
Reducing carbon emissions and setting up a global market for carbon trading are central aims of COP27
---
How can businesses mitigate climate change impacts?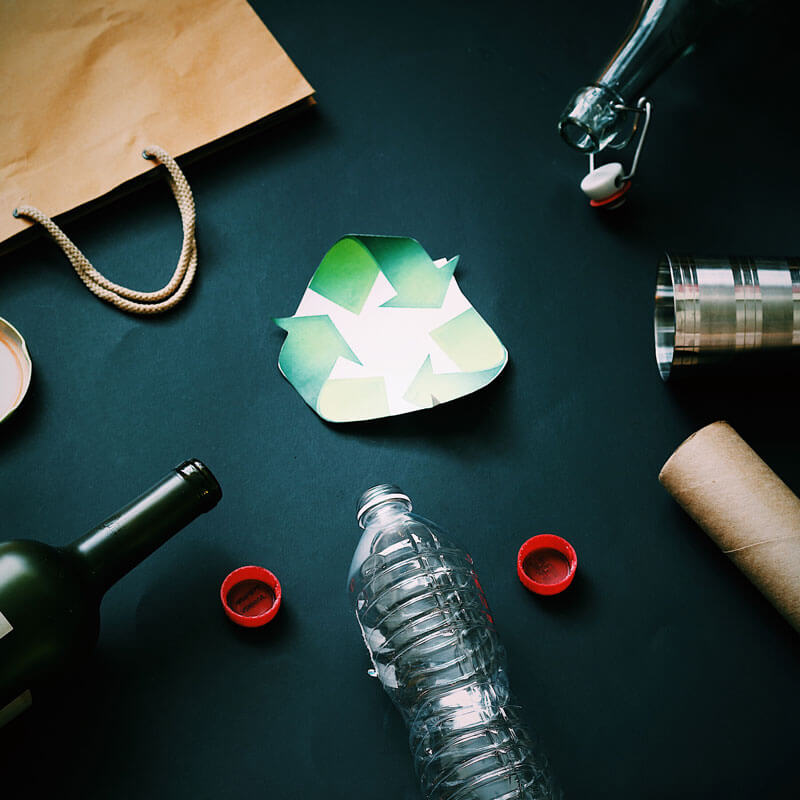 Regardless of the actions that come out of COP27, we can see businesses moving in a very clear  direction towards increased sustainability.  Businesses are recognizing that success comes from a genuinely committed approach to environmental protection, and not simply conforming legislation while greenwashing the public.
There are many emerging competencies that companies can develop to take positive action to reduce the impacts of climate change. Some of these are product or sector dependent, but there are plenty of options. Every business is capable of making a contribution to reassuring our customers we are working towards the sustainable future they want to see.
How can businesses limit the effects of climate change?
Make products more recyclable
Include recycled raw materials in products
Design products for reuse
Reduce the material used in manufacturing
Reuse manufacturing waste
Make your products naturally biodegradable
Reduce your carbon footprint
Use more  renewable energy
Does recyclable & biodegradable plastic food packaging help?
Looking at the eight ways businesses can limit the effects of climate change, the challenge for the plastic food packaging industry is very clear. Many types of  plastic food packaging are not genuinely biodegradable, are not recycled or reused and end up in landfill. There they break down into harmful microplastics that damage the environment, and your brand reputation.
Genuinely biodegradable eco-friendly plastic packaging breaks down in the natural environment into harmless products and does not generate harmful microplastics. This is especially important for convenience store plastic food packaging, which consumers often put in regular garbage bins without recycling.
Unfortunately, most biodegradable food packaging needs additional treatment to make it break down harmlessly, and does not break down in the natural environment without generating micro-plastics that are the biggest emerging issue for food-chain and ocean pollution.
---
What are the facts about biodegradable packaging?
The UN and Greenpeace have found most biodegradable packaging does not biodegrade safely in the natural environment
Some biodegradable packaging stilil creates damaging microplastics
Plastic packaging can be manufactured to be  both biodegradable and  recyclable in standard recycling streams
---
Can biodegradable food packaging also be recycled?
The ideal plastic food packaging would be biodegradable and recyclable without any speciali treatments. Customer choice of disposal will then not harm the environment. It's clear that biodegradable food packaging that can also be recycled is the best option for public and environmental benefit.
Fortunately, technological innovations in plastic additives have made it  possible to make plastic food packaging that will break down harmlessly in the natural environment but can also be recycled in standard recycling streams.
How does Biotransformation ® enable biodegradable recyclable plastic food packaging?
There is currently only one process that meets the certification requirements of the  PAS 9017 standard for natural biodegradability. This is  Biotransformation ®, and is the technology we use to manufacture the Cycle+™ range of recyclable and biodegradable plastic food packaging.

This new process for natural and harmless biodegradation without special treatment was developed by Polymateria, an innovative technology company based in the UK. Biotransformation ®  causes plastics to become biodegradable without changing material performance, strength, or recycling options.
Using this technology, South Plastic can manufacture a PAS 9017 certified, naturally biodegradable plastic packaging solution that can also be recycled seamlessly with other plastics of the same type.
Why is Cycle+™ the best choice for biodegradable & recyclable plastic food packaging?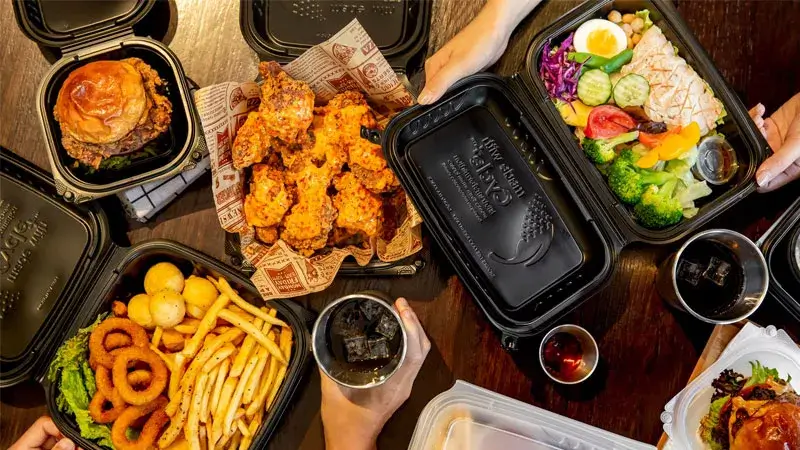 The simple answer is that Cycle+™ packaging is the only naturally biodegradable and fully recyclable plastic food packaging product available on the market today. This is because South Plastic have an ongoing commitment to protect the environment by constantly innovating to help our partners meet environmental targets that safeguard the environment.
---
What are the three major advantages of Cycle+ as a biodegradable food packaging product?
Identical performance, durability & strength as non-biodegradable plastic packaging
Certified for global food safety
Meets microwave safe and tamper evident plastic food packaging requirements
---
Using Biotransformation technology South Plastic can supply genuine biodegradable plastic food packaging solutions to our customers, from major international distributors to local convenience stores.
Our range meets all performance and strength standards, is free from potentially hazardous chemicals and fully recyclable. Manufactured with minimal material designs and in-loop waste recycling to help maintain a sustainable economy.
Contact us to discover how our recyclable, biodegradable, tamper evident and microwave safe plastic food packaging offers a one-stop solution to meeting your plastic food packaging requirements.