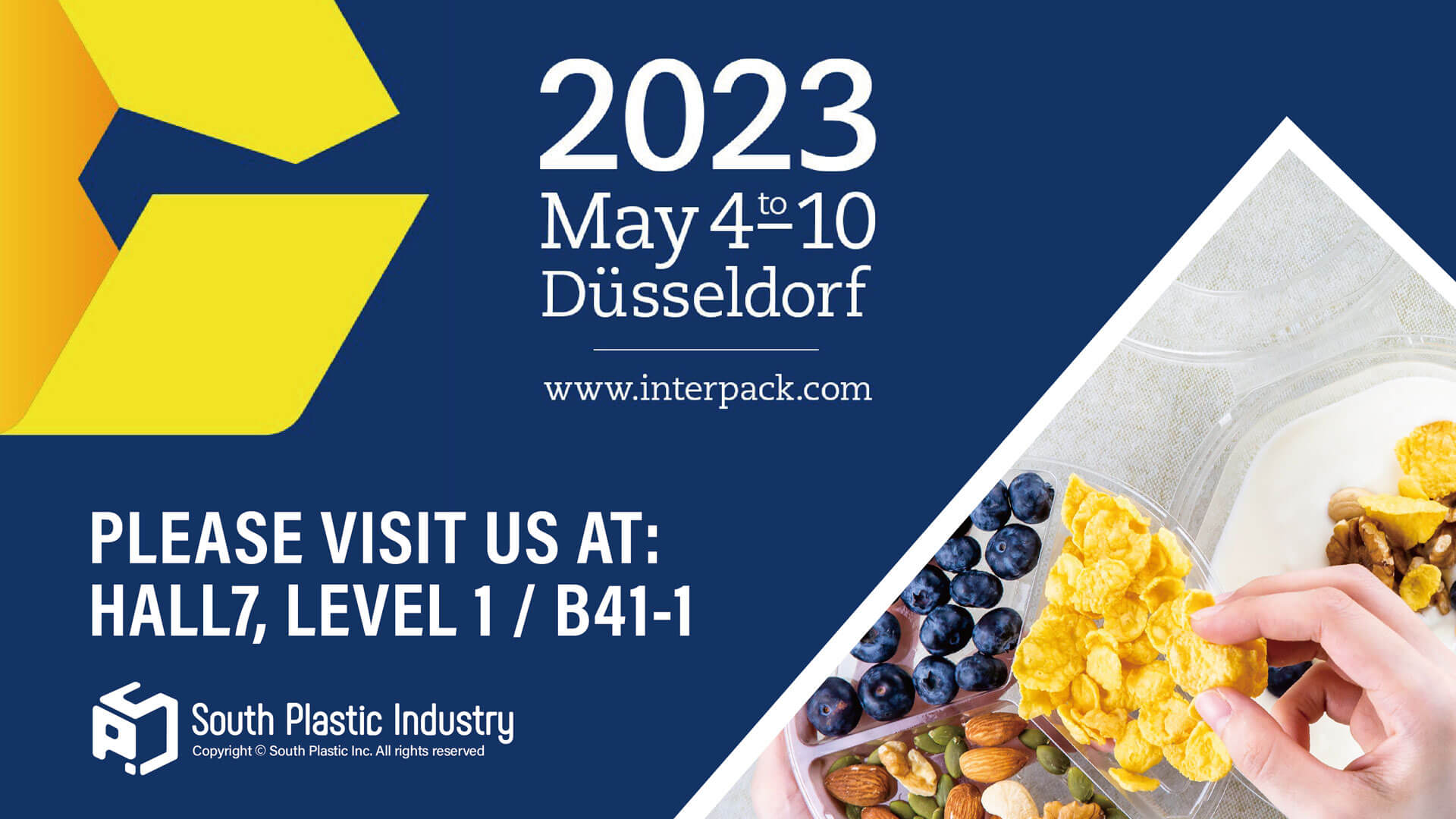 SPI anti-fogging plastic food packaging for fresh foods, fruit, vegetables and sushi will be on display at Interpack 2023 in Dusseldorf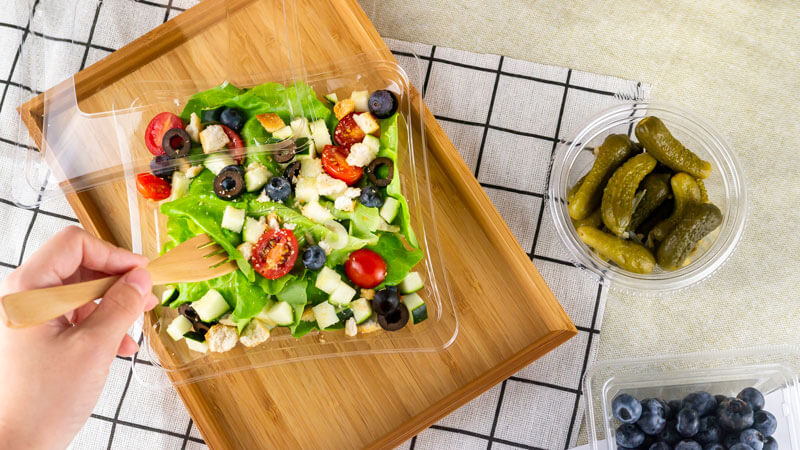 Anti-fogging plastic food packaging for fresh foods at Interpack 2023
In the competitive world of fresh food packaging, consumers make decisions based on two factors: cost and appearance. We can't change the price of food, but we can make it look better. South Plastic anti-fogging technology makes fresh foods look their best, giving consumers the clearest possible view of your food products.
Anti-fogging is just one of our plastic food packaging technologies that makes fresh food shine and stand out from the wet, condensation-plagued offerings of competitors. SPI anti-fogging lids ensure that food will look just as good in the chiller as it did before it was packed.
---
5 features of South Plastic anti-fogging plastic food packaging
Food contact safe
BPA free
Maintains food freshness
Attracts consumers to make purchases
Completely recyclable
---
Perfect for fruit, vegetables, salad and sushi, our surface treatment for PET products prevents internal moisture and helps to preserve food. Contents can be seen clearly to avoid mistakes in take-out and delivery orders. Entirely food contact safe, BPA free and completely recyclable.
See us at Interpack 4-10 May 2023 Dusseldorf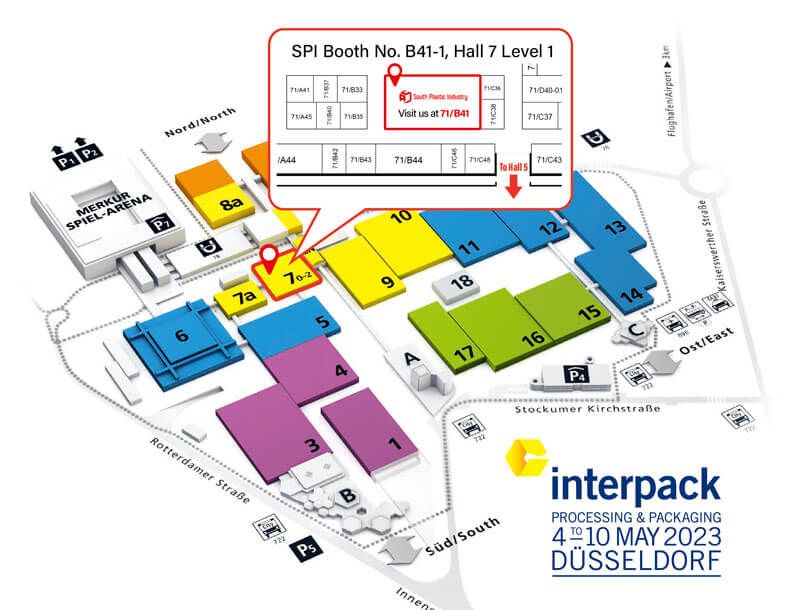 South Plastic will be at the Interpack processing & packaging trade exhibition in Dusseldorf in May. See us on our stand in Hall 7.1, Booth B 41-1. Hot topics for Interpack this year include addressing the circular economy,  efficient resource management and product safety. These are all areas in which South Plastic demonstrates excellence and global leadership with our innovative product range.
Circular Economy
Resource Management
Product Safety
Circular Economy
In our climate-change conscious world, minimizing waste and designing for recycling and reuse  as recycled material are very significant drivers behind good packaging design. SPI is a leader in innovative plastic food packaging designs that can be easily recycled and use the minimum material necessary without compromising functionality.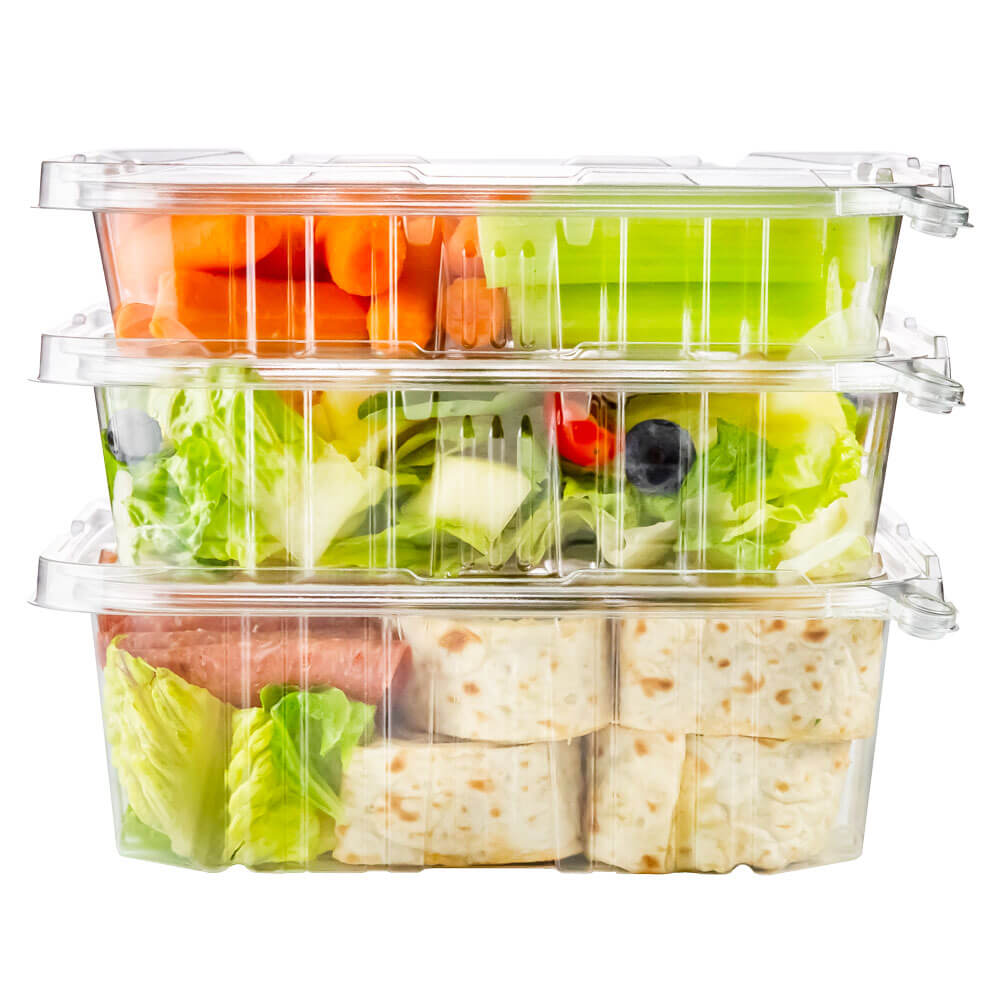 SPI RPET and use of recyclable plastics demonstrates our commitment to the circular economy and meets or exceeds the standards expected by global emerging legislation to control plastic waste. Our in-loop recycling  technology reuses up to 34% of PET from production waste as RPET to put back into our production line. RPET can effectively reduce carbon emissions by 63%
---
What are 7 advantages of using RPET in plastic food packaging manufacturing?
Recycled plastics reduce carbon from production
Reduce the production of new plastics
Reduction in raw materials reduces environmental impact
RPET carbon emission reduction of up to 63%
Enhance corporate image and brand values
Reduces waste going to landfill
Saves energy as well as reducing greenhouse gas emissions
---
Our PCR re-PET packaging does not affect the anti-fog, transparency, and ductility of the product, nor does it affect the environmental burden of subsequent recycling. As a plastic packaging material it offers substantial green benefits when compared to conventional options.
Resource Management
Scarcity of materials and supply bottlenecks are taking their toll on the plastic food packaging industry. Resource efficiency and better production processes are being examined to find the best ways to improve resource management.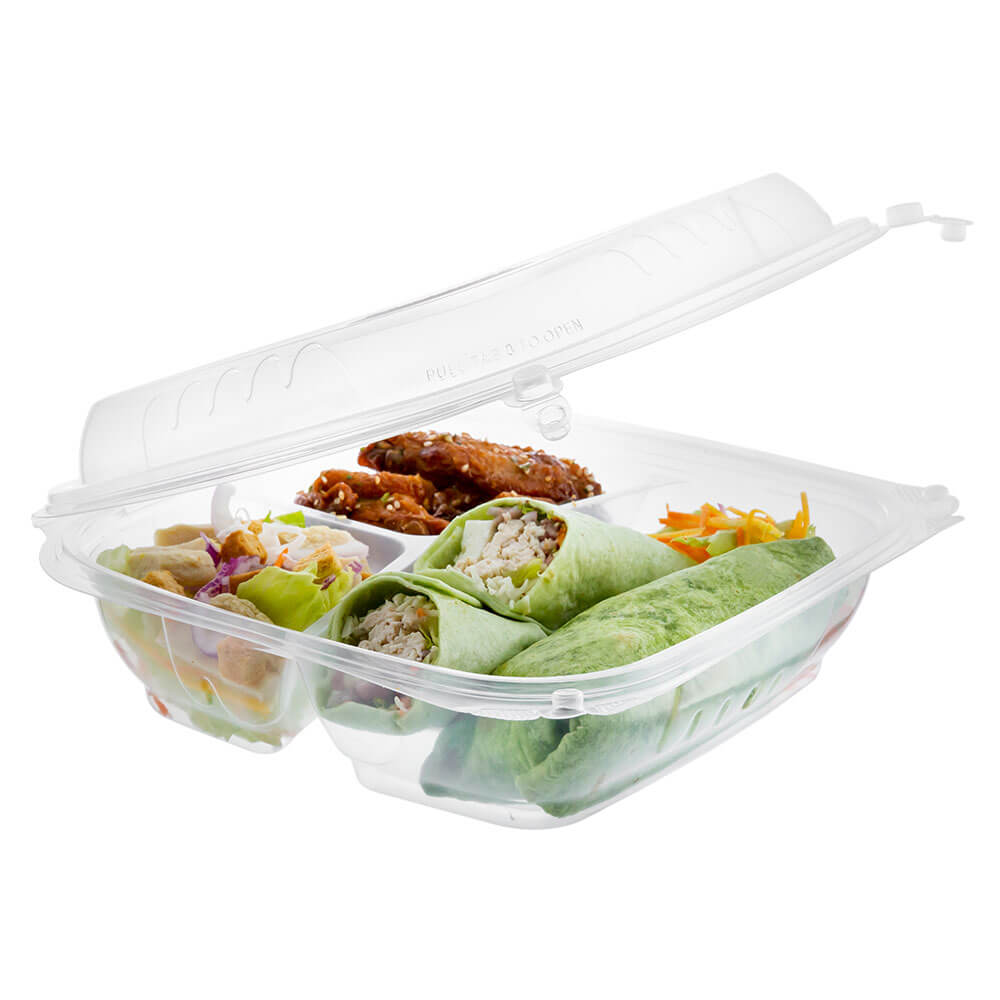 SPI Cycle+ Biotransformation technology is a world leader in responsible development of material technology that is both environmentally sustainable and uncompromising in performance standards. We have also implemented internal recovery and reuse of production waste by  in-loop recycling as part of our streamlined and optimized production process.
Product Safety
The main task of plastic food packaging is to ensure the product inside is protected from tampering and is safe for consumption by humans. When making plastic food packaging safe, we also need to consider additional impacts. Many tamper-evident products generate waste tear-off strips. SPI tamper-proof packaging has no tear-off, which maximises recycling and minimizes waste.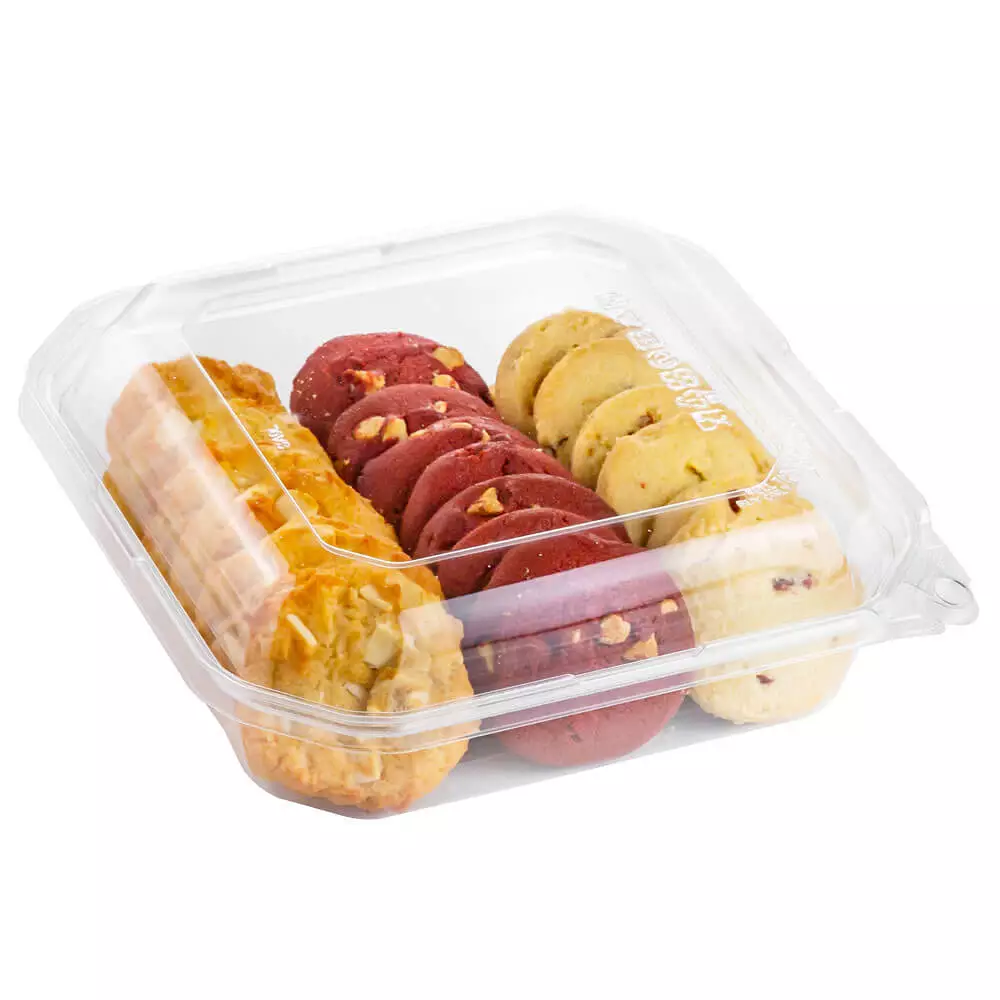 SPI  tamper proof plastic food packaging offers very high security for fresh food as well as packaged meals including innovative needle-proof packaging with safe ventilation, high product visibility and microwave safe options. Our patented tamper evident mechanism also allows for the product to be closed and reused without compromising on evidence of tampering.
---
What are the three hottest topics in plastic food packaging for 2023?
Building a circular economy by better waste management
Resource management to reduce environmental impacts
Increasing product safety
---
Why choose South Plastic for your plastic packaging needs?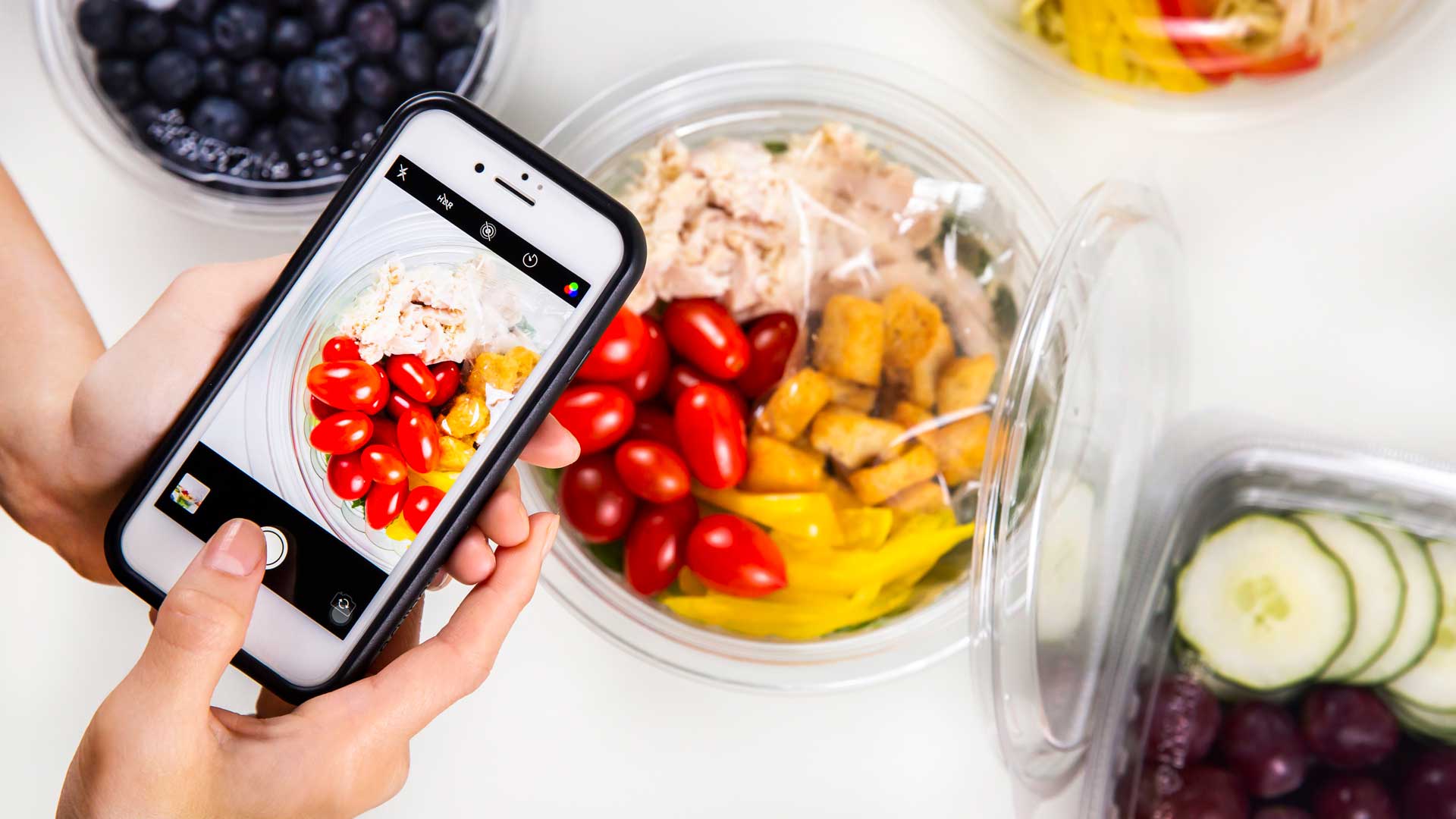 South Plastic offers an unparalleled range of anti-fogging, recyclable, genuinely  biodegradable, and tamper proof plastic food packing including our innovative tamper proof 2-piece safety pack design for fruit containers.
Our sustainability credentials are second to none, including our in-house PET recovery systems alongside material minimization and use of genuinely biodegradable materials. These all support brand credibility for our customers without compromising strength or functionality.
---
7 ways that South Plastic increases the appeal of your brand
Anti-fogging clarity optimizes food appeal in cold storage
Recyclable, sustainable plastics demonstrate environmental benefits
Strong, lightweight, durable construction minimizes material use
Secure, resealable, tamper evident lids with no tear-off strip for safety
Fresh, ventilated needle-proof containers for fruits and vegetables
Focus on customer convenience with separate lid options
Naturally biodegradable options with Cycle+
---
Contact us now to discover the one-stop answer to your plastic food packaging requirements. Our product portfolio will increase the attractiveness of your products and enhance the reputation of your brand.