Are US food manufacturers really engaged in making the industry more sustainable?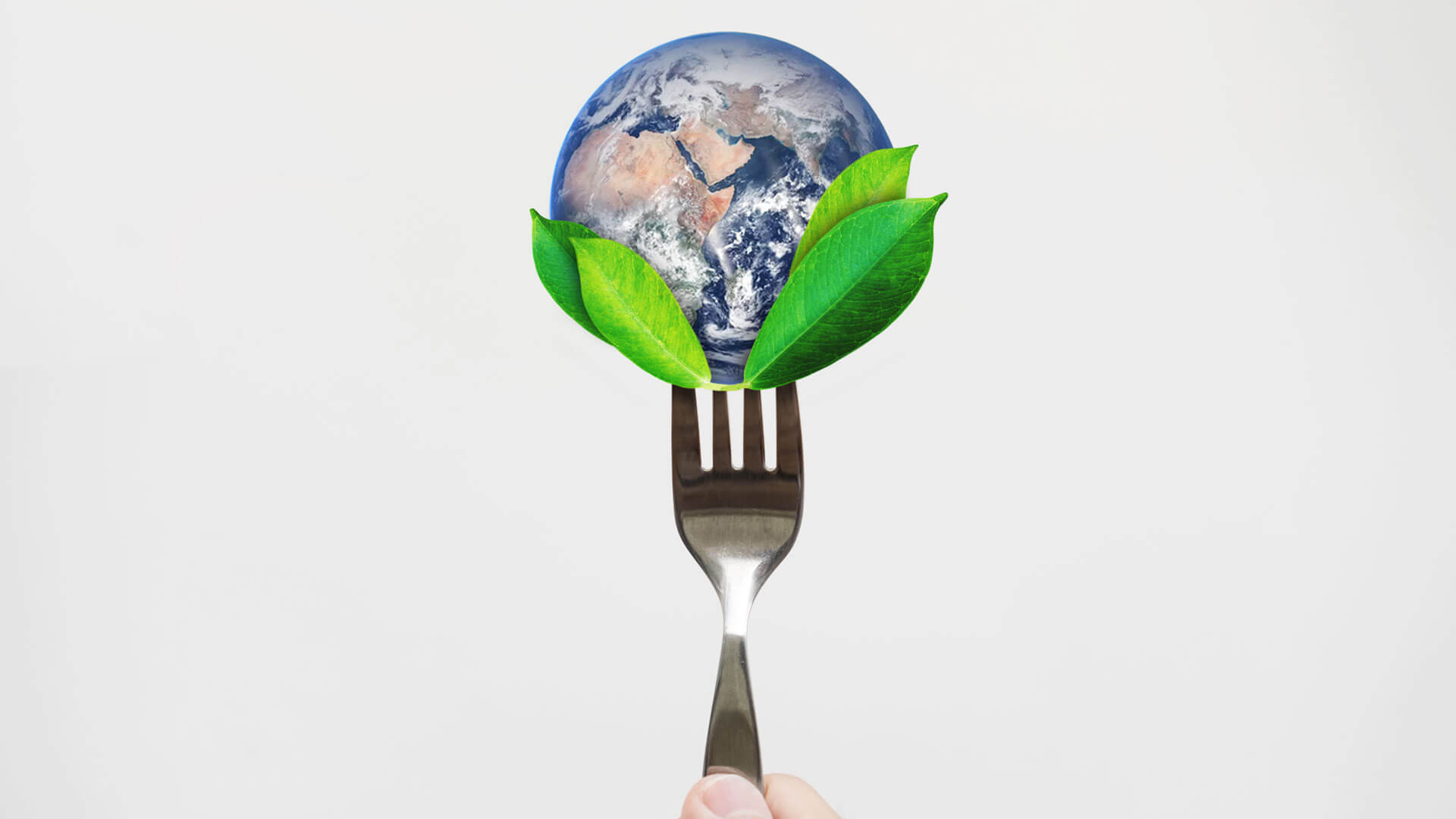 The current national restaurant association expo 2022 in Chicago is littered with trendy plant-based state-of-the art meat substitutes, and a massive increase in take-out products, but will the trash dumpsters be filled to the brim with unsustainable packaging, or will the recycling bins be overflowing with the latest, greenest packaging alternatives?
Significant Economic Impacts on the Food Industry
Food pricing pressure from supply chain disruption
Inflation adding to the cost of food
US food exports hit by strengthening dollar
The pressures on food pricing caused by global disruption to food supply chains by the pandemic and international conflict are increased by growing inflation, and for US manufacturers, exports are becoming more expensive for overseas buyers as the US dollar strengthens.
Plastic Packaging Market Changes Due to Covid-19
Increased take-out food purchasing
More food delivered direct to consumers
Covid-19 has transformed people's food buying styles and choices. The collapse of face-to-face catering and rise in take-out and distance shopping has had enormous impacts on the path to market, with more packaged food being delivered directly to consumers either as pre-prepared meals or for home preparation. In the US alone, the market share of take-out food has doubled over the course of the pandemic.
Across Europe, there was an average of over 20% increased adoption of take-out food delivery, with most consumers stating they intended to continue opting for take-out regardless of the future progress of the pandemic. In the UK there was an even greater increase in food deliveries, and again, people said they would continue to have food delivered in preference to going shopping for it.
Take-Out Food Safety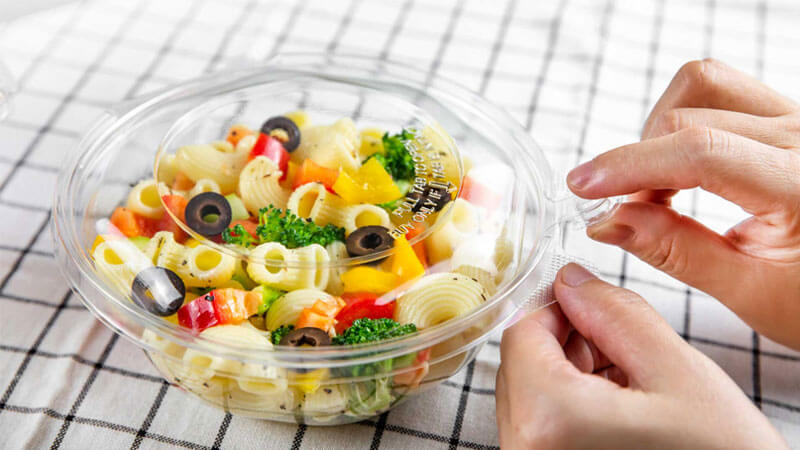 Tamper-Proof Packaging
Food Safe & Hygienic Packaging
With the rise in take-out food and grocery deliveries, and people concerned about possible sources of infection or contamination, consumers demand tamper-proof, safe & hygienic packaging for both pre-prepared take-out meals and regular grocery food items.
Tamper Proof Packaging
South Plastic has been a leader in the design and manufacture of tamper-proof packaging made from certified food grade materials for decades. Our patented tamper-proof packaging design is resealable by the consumer to keep unused food fresher for longer, without the need for tear-off strips that end up in litter, and maintaining evidence of having been opened previously after re-sealing.
Food Safe & Hygienic Packaging
All of South Plastic's packaging is certified as food grade to international standards and manufactured under carefully controlled hygienic conditions to ISO and other certification standards to keep consumers protected, and give peace of mind to food producers that their food will be enhanced, not spoiled, by our packaging solutions.
Environmentally Sustainable Plastic Food Packaging
Recyclable Food Packaging
Biodegradable Food Packaging With Cycle+
As well as the increased pressures due to supply chain disruptions, economic factors, and home deliveries, recent legislation and global agreements on waste management have become key factors in the business planning of the food industry.
Recyclable Food Packaging
There has never been such a high demand for recyclable plastic goods and products, and this includes product packaging. Increasing bans on single-use plastics and whole of life cycle legislation to eliminate plastic waste have driven this demand, and at South Plastic we have responded by manufacturing all our food packaging designs in recyclable plastics.
Our innovations in Ultra Clear PP and better heat resistance enable us to equal or exceed the transparency of PET by using high performance, readily recyclable, PP that is perfect for display and also microwave safe for reheatable take-out foods. We lead the plastic packaging industry in meeting our customer's needs for truly sustainable solutions that also satisfy consumer demands for greener packaging that protects brand reputation.
Biodegradable Food Packaging With Cycle+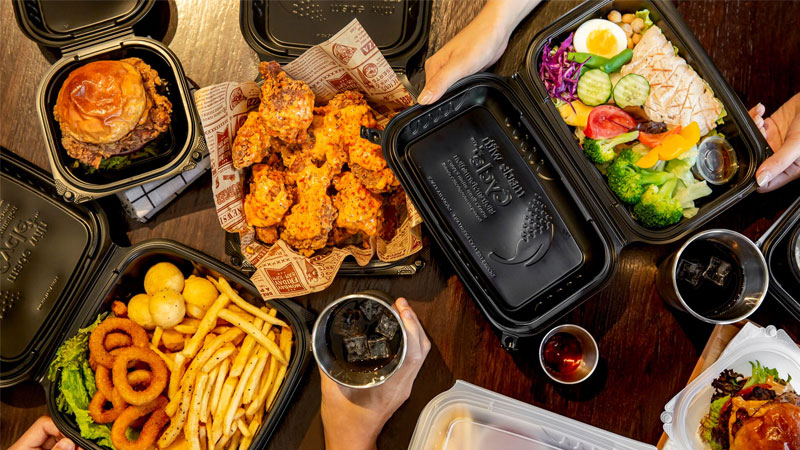 Truly biodegradable food packaging is probably the only way to completely eliminate microplastic pollution, but historic biodegradable plastics have suffered from poor performance and overstated claims for biodegradation, when the majority require specialized treatment or they become just as polluting as standard plastics.
South Plastic has partnered with Polymateria, who lead the world in developing truly biodegradable solutions to the plastic waste. Our Cycle+™ packaging products use Biotransformation technology, the only PAS 9017 certified process for natural biodegradation into harmless products without microplastic pollution. Cycle+™ is also fully recyclable in conventional recycling streams – offering an additional layer of safety to sustainable packaging.
Is The Food Industry Taking Sustainability Seriously?
There are a lot of presentations and exhibits on innovative foods including alternative products such as plant-based meat substitutes, which are touted as sustainable alternatives, but there is a big elephant missing from the room – how to get these sustainable foods onto the plates of consumers in a sustainable way.
Fortunately, at South Plastic, we offer both custom and ready-made solutions for sustainable packaging that meet the increasingly strict demands of both legislators and consumers. Contact us to discover how we help protect your brand, and your bottom line, with our innovative and environmentally friendly solutions to sustainable food packaging for your products.