Discover our sustainable tamper proof plastic food packaging at ICC Sydney 11-14 September 2023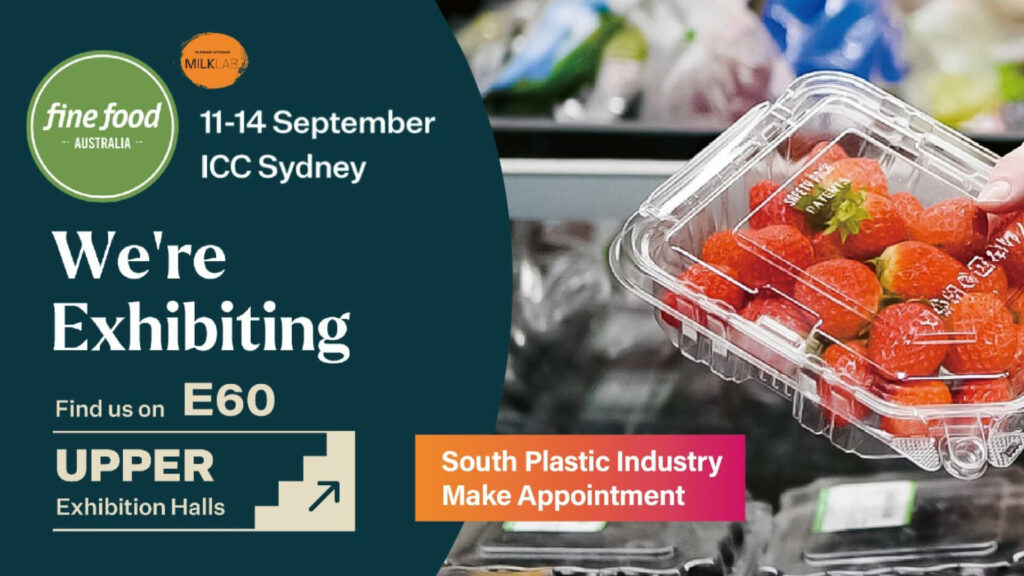 Our tamper proof fruit containers will be one of the products on display at Fine Food Australia from 11-14 September 2023 at ICC Sydney. These feature our needle-proof ventilation system and patented tamper evident seal. This has no tear off strip and enables consumers to reclose packages securely without removing the evidence of opening.
Fine Food Australia is the only food-focused trade show in Australia, aimed at business to business participants at all levels of the food industry. We will be showing our latest products and demonstrating our expertise on stand E60 in the upper exhibition halls at the International Convention Centre in Sydney's spectacular Darling Harbour.
How does tamper proof packaging work?
Seals on closed packages are designed to show clearly if the package has been opened
Vents are designed to prevent needles being inserted into the contents
How innovative is our tamper proof plastic packaging?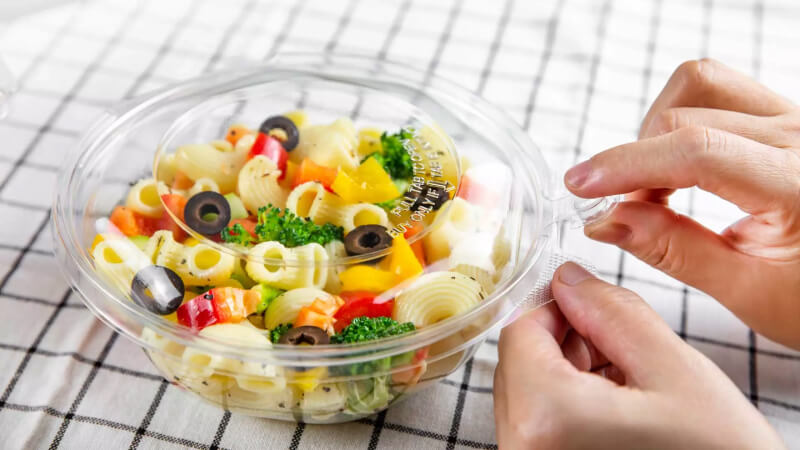 Our sustainable tamper proof plastic packaging is part of our long history of designing innovative products to meet the needs of our customers, consumers, and the environment. Improved structural designs maintain strength while reducing plastic content, and our patented waste-free, ventilated, anti-fogging tamper proof containers keep consumers safe and food fresh.
Why is SPI tamper proof plastic packaging the best solution?
Manufactured from post-consumer recycled PET beverage bottles
Fully recyclable
High structural integrity for stacking
No deformation when being closed
Patented safety lock design
No tear off strip – reduces litter and waste
Simple pull-tab opening
Clear visibility of broken seal
Effective anti fogging
100% certified PCR plastics
Needle-proof vents in fruit packaging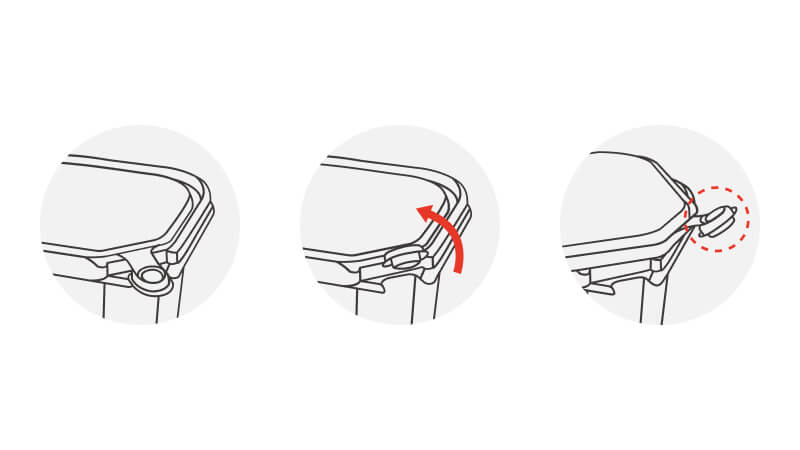 Our tamper evident plastic food packaging has many innovative features that increase sustainability and make your food products stand out from the competition. From effective anti-fogging technology that improves visual appeal to tamper proof vents that keep food fresher for longer, South Plastic continues to deliver the best in tamper proof plastic packaging technology.
Our recycled PET tamper evident plastic packaging contributes to circular economy goals and promotion of sustainable manufacturing with a minimal carbon footprint. South Plastic tamper proof containers are made from post-consumer recycled (PCR) PET beverage bottles, removing this leading cause of plastic pollution from the waste stream.
South Plastic tamper evident containers are not only 100% manufactured from recycled PET, they are 100% recyclable at end of life. This contributes to the sustainable principles of the circular economy by reducing the volume of plastic going to landfill for disposal.
Two piece tamper evident packaging combines convenience & safety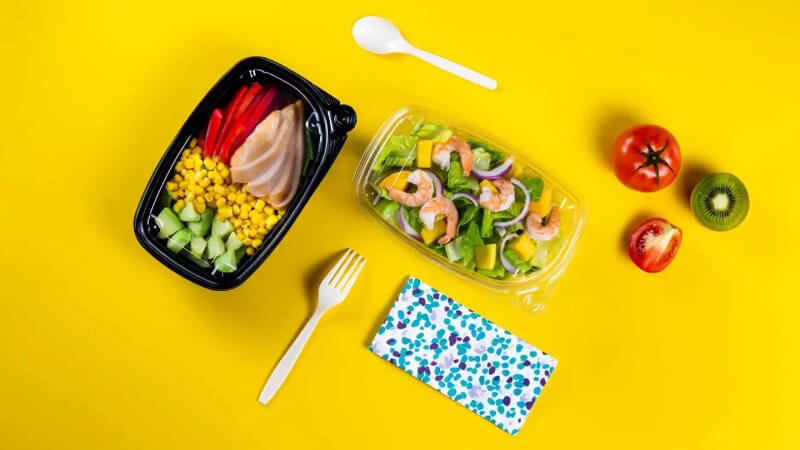 An issue with designing tamper proof containers is the difficulty of making containers with detachable lids. Our patented safety pack two piece tamper evident safety pack features a tamper evident lid that fits any size of container. This delivers a tamper evident packaging solution that is both convenient and safe.
Why does Australia need tamper proof packaging?
The potential for serious harm from food tampering makes it extremely important to make food containers tamper evident. There was a national scandal when Australians discovered needles in packaged strawberries in 2018. These came from a fruit farm in Queensland that used packaging with vents that allowed direct access to the contents.
Tamper proof fruit containers prevent needle insertion
South Plastic tamper proof fruit containers have vents built into the lids that overlap the non-vented side of the container. This makes it impossible to insert needles or other contaminants into the contents without damaging the container. Our patented vent design is unique, and eliminates the problem of poor ventilation caused by ventless tamper evident packaging.
What are the features of South Plastic sustainable tamper evident fruit containers?
Manufactured with up to 100% post-consumer recycled PET (RPET)
Patented design with 16 air-vents in the container top keeps contents fresh for extended shelf-life.
Separate lid enables completely customizable capacity
Smooth edged safety lock breaks easily without leaving a tear-off strip
Needles cannot be inserted through the air vents without visibly damaging the packaging.
Standard 24 oz and 36 oz sizes are ideal for fruit packaging
South Plastic sustainable plastic food packaging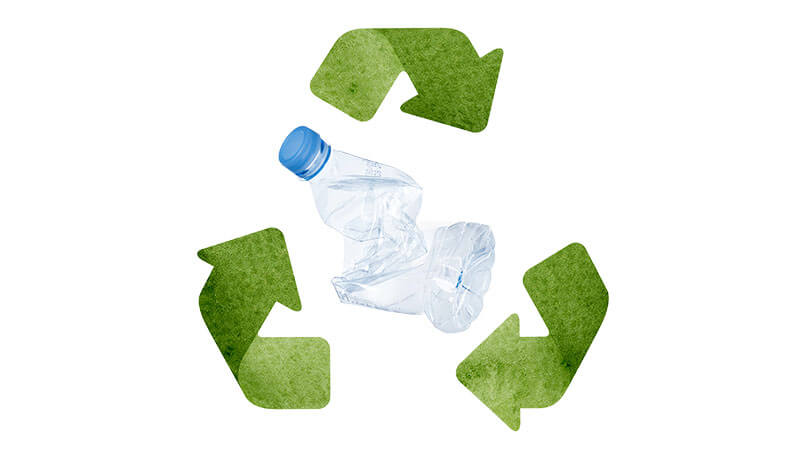 Consumer demand for sustainable plastic food packaging has never been higher. People are very aware of the problems caused by plastic pollution, and especially the threat to the environment caused by the disposal of PET in landfill and generation of microplastics that end up in the world's oceans.
Why is South Plastic PCR RPET an excellent material for plastic food packaging?
Reduces pollution of the natural environment
Minimizes greenhouse gas emissions from manufacturing
Does not consume oil to manufacture new plastics
Transforms plastic waste into a circular renewable product
Generates added value for brand sustainability and environmental consciousness
South Plastic has focused on using recycled PET in our tamper proof containers, to reduce the burden of PET going to landfill. We also manufacture plastic food packaging with Cycle+, our revolutionary genuinely biodegradable plastic that is also completely recyclable.
With the increasing legislation to control plastic packaging, South Plastic sustainable RPET plastic food packaging is the logical choice for maximum compliance. Our in-loop waste recycling production system adds yet another layer of sustainability to our plastic food packaging manufacturing.
South Plastic has the solution for all your plastic food packaging requirements, from standard products to customizable and specialized containers. Contact us to find the answer to your call for better tamper proof and sustainable plastic food packaging.