Innovative tamper evident sustainable plastic food packaging on show at NRA supports UN plastic waste reduction goals.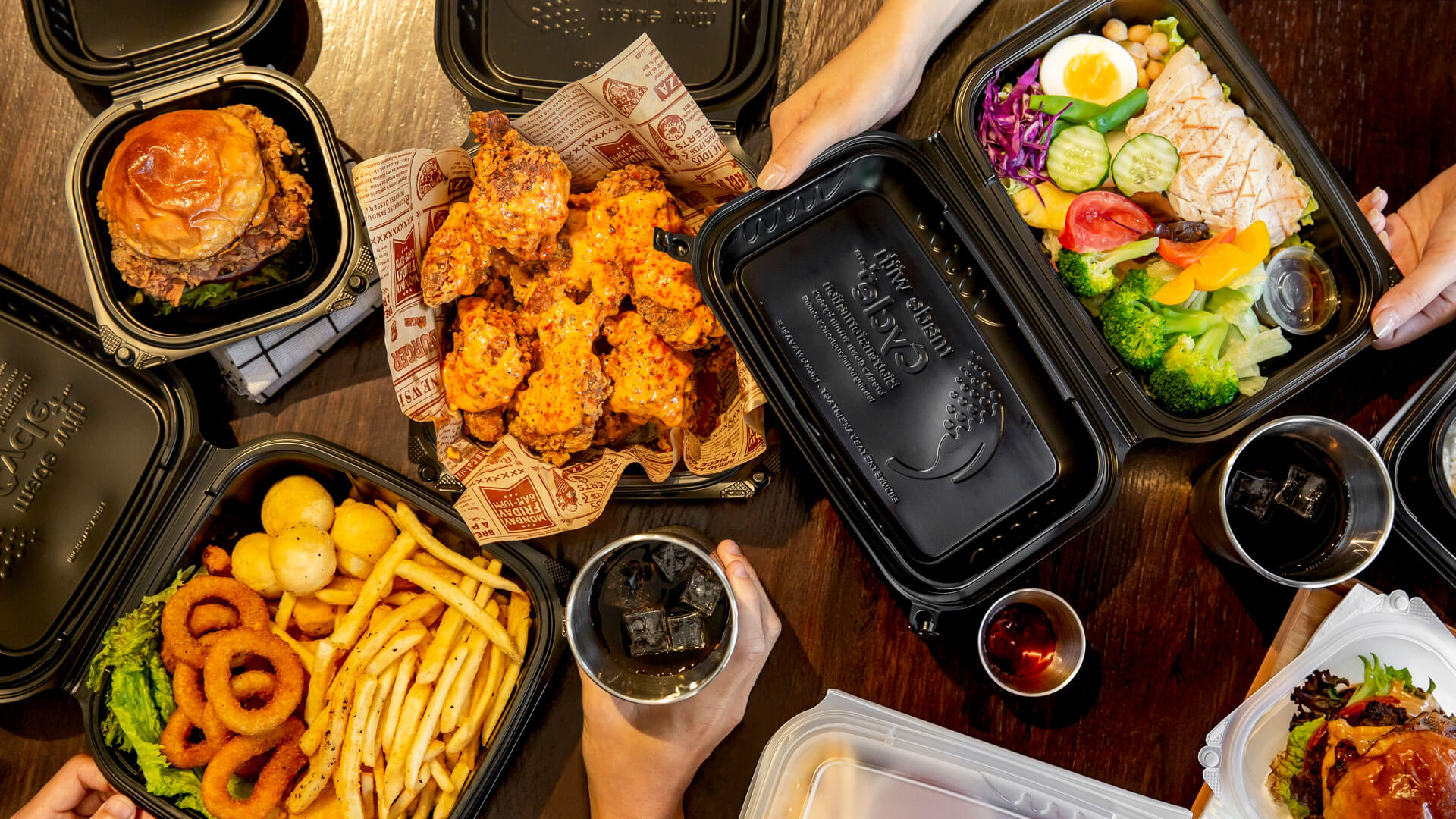 Sustainable tamper proof packaging is critically important for global food manufacturers
South Plastic were at South Building booth 179 for the National Restaurant Association (NRA) Show 2023 at McCormick Place in Chicago, May 20 – 23, 2023. At the show, food safety and sustainability continued to be leading topics in the plastic food packaging industry.
The recent publication of the UN Environment programme report Turning off the Tap calls for the reduction of plastic pollution by 80% by 2040. Such a significant reduction in plastic pollution may seem ambitious, but the technology already exists to achieve the UN target.
The UN also say we need to reorient ourselves towards sustainable alternatives such as truly biodegradable plastics. As a HACCP, ISO and BRC A Grade certified plastic food packaging manufacturer,  South Plastic uses innovative R&D to develop plastic packaging products that promote the circular economy and global sustainability goals.
---
What are four key points of the UN report on plastic pollution?
Increase reuse & recycling of plastics
Reduce material requirements for plastic manufacturing
Promote and support a circular economy for plastic manufacturing and recycling
Reorient the market towards sustainable plastic alternatives
---
Reduction in the use of plastic along with reuse and recycling are promoted by the UN as key steps in the creation of a 'reuse society' that makes better use of plastics. A 'reuse society' creates a circular economy by embedding sustainable practices into society and culture.
South Plastic manufacture sustainable tamper proof plastic food packaging
Food tampering incidents create public concerns over food safety. This is why our patented tamper proof plastic food packaging is the standard that people expect worldwide to protect pre-packaged food from deliberate contamination.
South Plastic have a long history of innovative plastic food packaging design and manufacturing that anticipates emerging legislative requirements, offers world leading tamper proof technology, and is sustainable without compromising on functionality, features, or visual appeal.
Our patented tamper evident containers feature secure locking, clear evidence of tampering and no tear-off strip. We also manufacture 2-piece safety pack tamper evident containers for fruit containers, which have needle-proof vents to maintain freshness without compromising on food safety.
---
6 reasons to choose South Plastic tamper proof plastic food packaging
Tamper evident designs have no tear-off strip but are easy to use
Sustainable and sturdy recyclable plastic designs with minimal material use
Revolutionary two-piece tamper proof option with removable lid
Optional Cycle+ biotransformation formulation for naturally biodegradable packaging
Optional microwave-safe plastics
Anti-fogging treatment for cold-storage visibility
---
South Plastic Cycle+ biotransformation technology enables us to manufacture BSI certified genuinely biodegradable PP take-out containers that break down naturally in landfill without releasing microplastics and are harmless to the environment.

Our sustainable, recyclable and biodegradable products provide clear evidence to consumers of commitment to environmental protection and the UN goals for sustainable plastic manufacturing. South Plastic tamper-evident packaging gives the added reassurance that you are focused on protecting your customers as well as the environment.
South Plastic food packaging: the innovative solution for 2023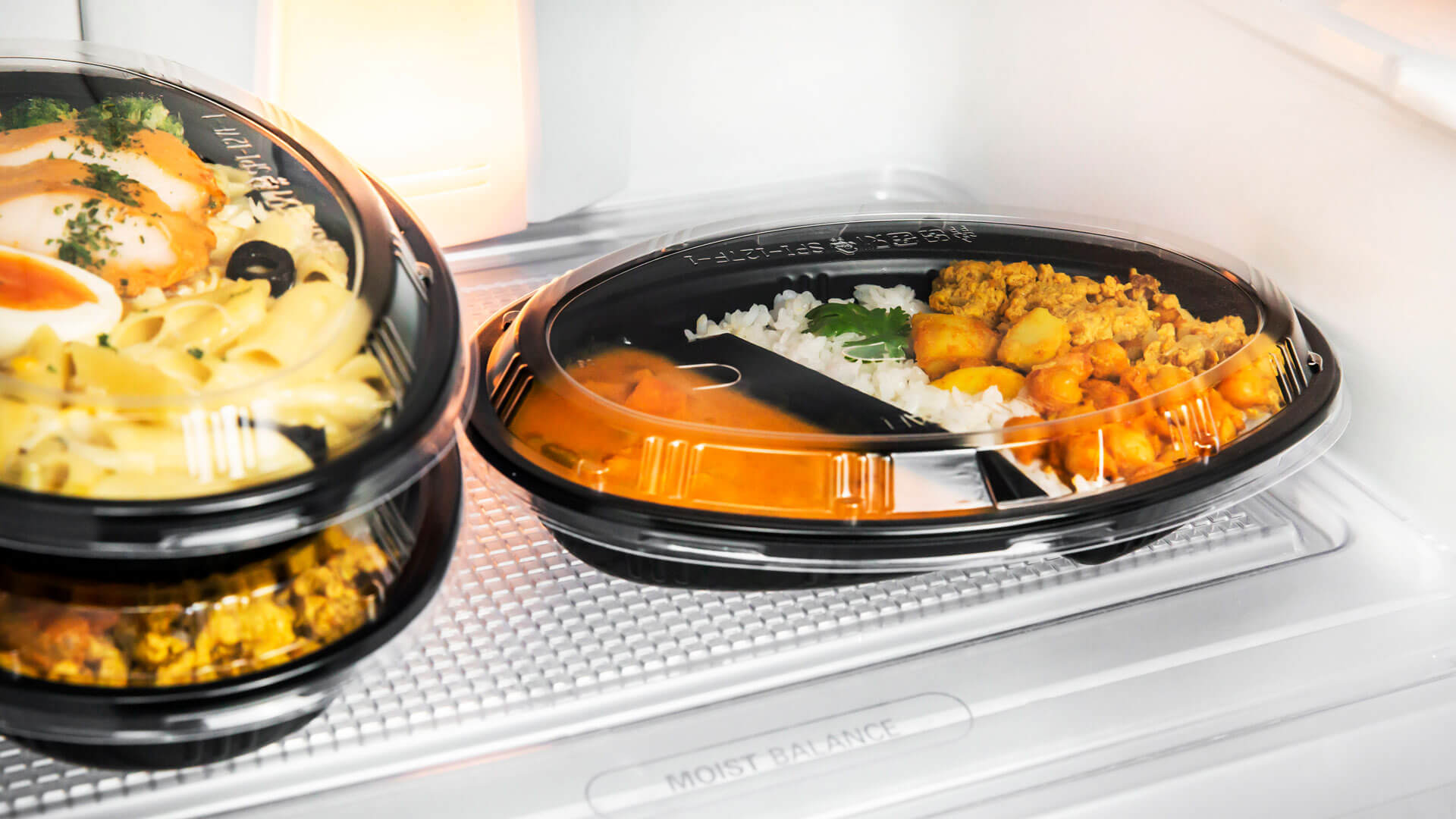 Our plastic food packaging products include tamper proof and microwave safe bowls and containers used by convenient stores, supermarkets, retailers, food processors, deli shops, restaurants and catering services.
Ultraclear PP tray lids enhance the look of food, are more transparent than PET and easily recycled. Our designs also reduce material use by optimizing the engineering characteristics of our packaging products, without losing structural strength.
We are always ready to customize designs to any requirement you may have. Our in-loop waste recycling process reuses post industrial recycled (PIR) plastics. We can also manufacture PCR  (Post-Consumer Recycled) rPET products for customers who wish to use PCR plastics for increased sustainability.
Contact us to find out how we can meet your plastic food packaging needs with sustainable, tamper evident products that enhance the sustainability and reputation of your brand, show off your products to their best advantage, and protect your customers.