The importance of truly biodegradable plastic food packaging becomes clearer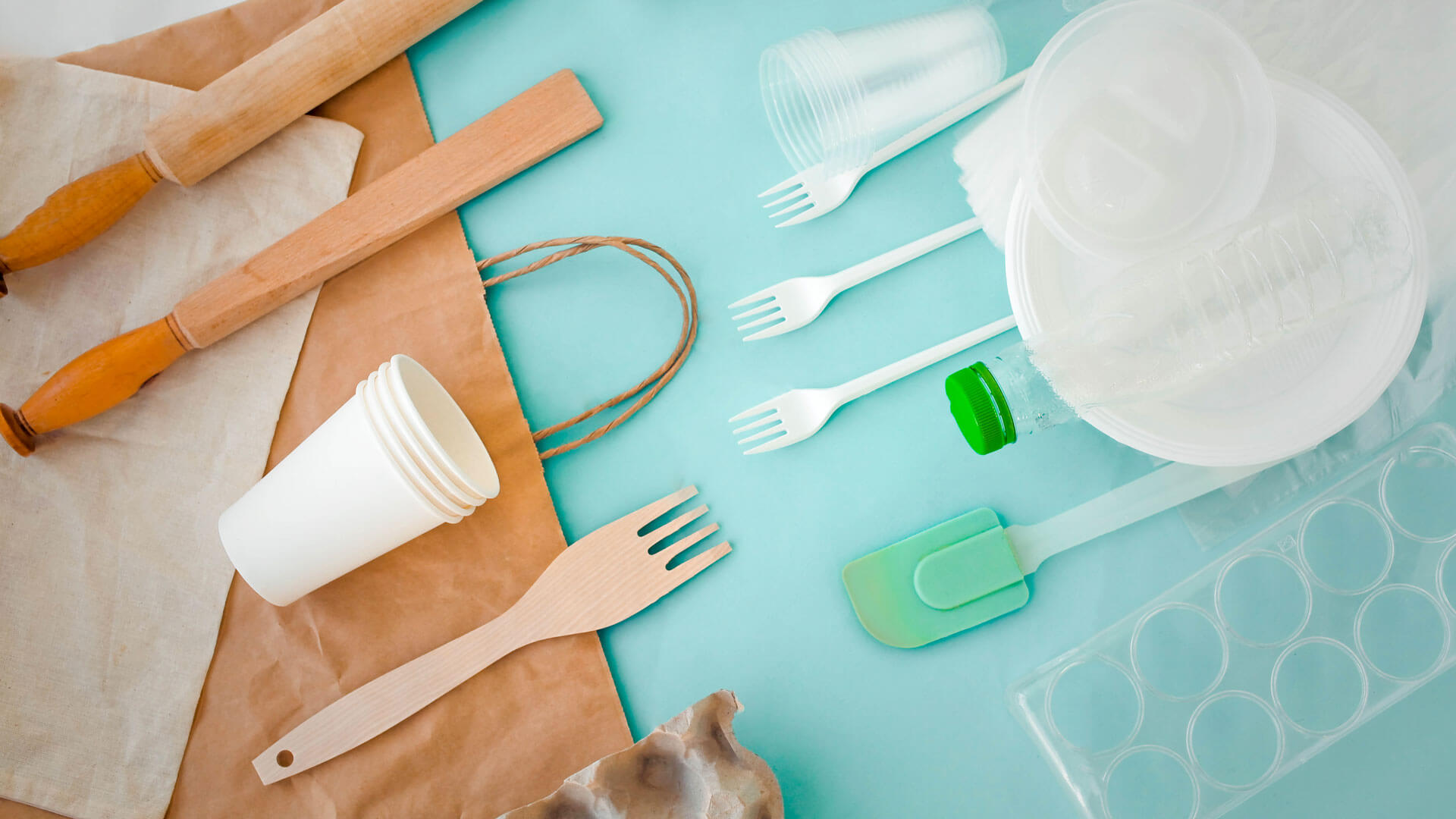 We asked how COP27 might affect global plastic food packaging businesses, now that COP27 is finished we can look at the issues and actions that have come from it and see how they compare with public perceptions and industry practices.
We suggested that the plastic packaging industry needs to focus on recyclable and biodegradable plastic food packaging to respond to climate change targets. Ending our use of plastics for food packaging is not a feasible solution, but we can make our use of plastic sustainable.
There continue to be issues with the poor biodegradability of most plastic food packaging and single use plastics that claim biodegradable credentials. This is leading to activists post COP27 calling for these to be included in the current legislation in the UK to ban single use cutlery. We can expect that in the future more attention will be focused on claims for biodegradable plastics.
---
What does COP stand for?
The annual United Nations (UN) COP climate summits allow governments to update actions to meet climate change challenges.
1992 United Nations climate agreement signatories make up the Conference of the Parties, COP for short.
COP summits have historically focused on reducing emissions and promoting renewable energy sources.
---
The COP27 Climate Change Conference Outcome
At COP 27 the response of global leaders to the Paris Agreement of 2015 for action on climate change did not include the elimination of fossil fuels or other ground-breaking alternatives to existing technologies. It did include recognition that countries with higher emissions should pay damages to countries most affected by climate change.
The lack of in-depth and detailed commitment among attendees to the conference in Sharm el-Sheikh, Egypt, should not be a surprise. As only 25 countries provided information on their future plans prior to the conference, there were already doubts about global action on climate change.
What has happened, however, is that the commitment to emitter-pays reparations for countries being devastated or even disappearing beneath the Pacific Ocean due to climate change is being aimed at major global powers. Former UK Prime Minister Gordon Brown has targeted China as a nation that needs to become a significant contributor to the reparations fund.
---
What were the six main issues discussed at COP27?
Emissions reduction
Helping countries prepare for the impacts of climate change
Providing finance and technical support for affected countries
Financing countries to recover from climate change damage and loss
Building emissions costs into global products and services
Reducing the use of coal
---
How else are we responding to climate change threats?
The EU countries have just implemented the Carbon Border Adjustment Mechanism, which will impose a 'green tariff' on imports of goods with a high carbon footprint from countries that are not acting to reduce emissions. Current legislation applies to iron, steel, cement, fertilizers, hydrogen, aluminum, electricity and some chemicals.
CBAM will come into force on a trial basis in October 2023. This may be a problem for importers who currently source goods from China. US president Joe Biden has made climate reduction a key point for US relations with China, and at COP27 he made it clear that the US, which has also recently passed landmark emissions reduction legislation, would be driving global reform.
How will UN Global Business Compact companies respond?
The 155 companies that signed the 2020 UN Global Compact have a significant impact on the global economy, with combined market capitalization in excess of $2.4 trillion, and more than 5 million employees. They recognize that future success depends on taking action now for a sustainable future.
As promoters of global climate science, the Global Business Compact companies are part of the Science Based Targets initiative for corporate climate action, looking for well-defined ways companies can reduce carbon emissions based on scientific evidence aligned with the Paris Agreement.
---
What are the three environmental principles of the UN Global Compact?
supporting a precautionary approach to environmental challenges;
undertaking initiatives to promote greater environmental responsibility; and
encouraging the development and diffusion of environmentally friendly technologies.
---
What can businesses do now to be more sustainable?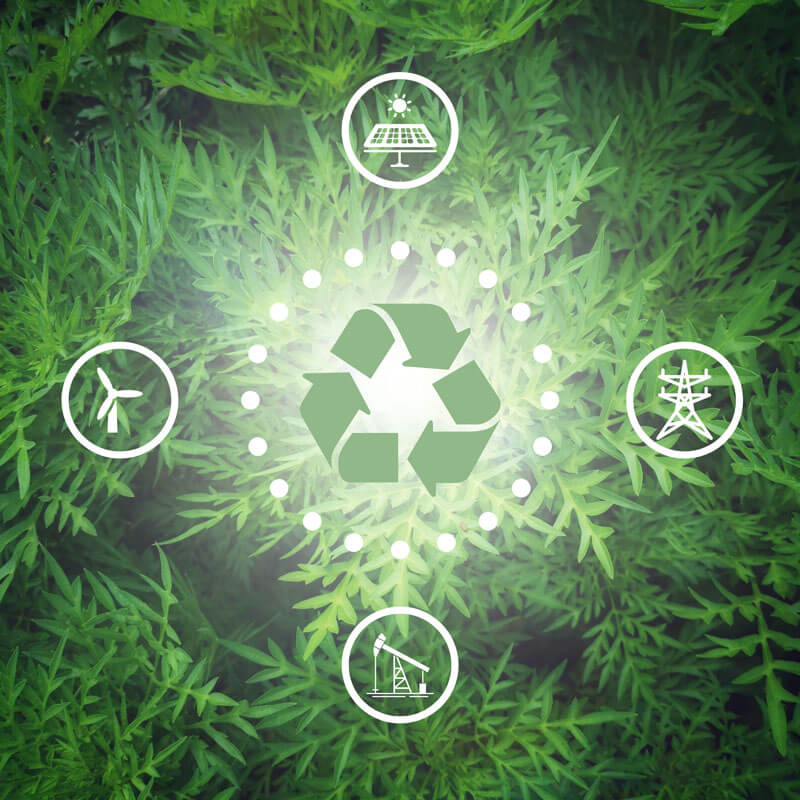 The lack of significant targeted action arising from COP27 should not surprise us. The global pandemic, and current economic failures are all higher on the agenda of governments and legislators than ever before.
We can be certain that the failure of governments to take prompt action will only increase the unrest and reaction of the general public, who feel their future and the future of generations to come is being threatened by unsustainable business practices and government inaction.
We do see signs of imminent change in carbon emission pricing that will affect many businesses, but consumers making choices based on their consciences are likely to be the greatest driver for change in the near future. It is up to us to respond to the demands of the public for better, more sustainable, products.
---
Eight ways businesses can satisfy customer demand for sustainable products
Focus on recyclable products
Use recycled materials
Make products reusable
Reduce material use
Reuse waste from manufacturing
Manufacture certified biodegradable products
Minimize carbon footprint
Use energy from renewable sources
---
What is the future of recyclable & biodegradable plastic food packaging?
We don't need COP27 to tell us the challenge for the plastic food packaging industry. Consumers already know that some plastic food packaging is not genuinely biodegradable, and consumers are very concerned about packaging not being recycled or reused and ending up in landfill.
This is why truly biodegradable eco-friendly plastic packaging is a game-changing technology in building and retaining brand reputation while reducing climate change impacts. The combination of recyclable and biodegradable features is essential for convenience store plastic food packaging, which often ends up in garbage bins without being recycled.
---
Three facts about biodegradable packaging
Both the UN and Greenpeace warn that most biodegradable packaging is not sustainable
Uncertified biodegradable packaging creates damaging microplastics
Plastic food packaging can be made to combine biodegradable and recyclable features
---
South Plastic Cycle+™ plastic food packaging is biodegradable and recyclable.
Plastic food packaging that is biodegradable and recyclable means customer choice of disposal will not harm the environment. Technological innovation in plastic additives enables biodegradable food packaging that can also be recycled for maximum public benefit.
What technology enables recyclable biodegradable plastic food packaging?
The only process that meets  PAS 9017 standard certification for biodegradability in the natural environment is  biotransformation. This is the technology South Plastic use to manufacture our Cycle+™ biodegradable and recyclable  plastic food packaging.

Why choose Cycle+™ for your biodegradable & recyclable plastic food packaging?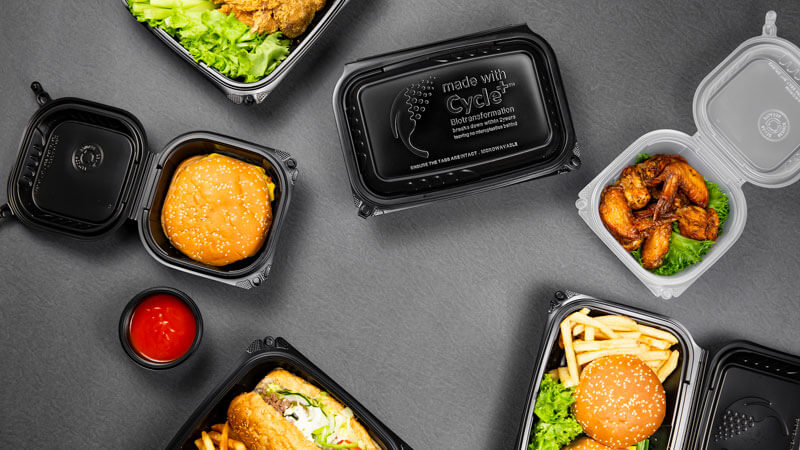 Cycle+™ is a PAS 9017 certified, naturally biodegradable plastic packaging solution that can also be recycled seamlessly with other plastics of the same type, a revolution in environmentally sustainable plastic food packaging that also maximizes consumer convenience.
As the only recyclable plastic food packaging product available today that is also naturally biodegradable, Cycle+™ demonstrates how South Plastic are committed to environmental protection measures that also protect the brand reputation of our customers.
---
What are three significant advantages of Cycle+?
The same strength, durability, and performance as any other plastic packaging
Offered with microwave safe and tamper evident options
---
South Plastic apply Biotransformation ® technology to manufacture genuinely biodegradable plastic food packaging for clients ranging from major international distributors to local convenience stores.
We are experts in customizing your packaging to create minimal material designs that reduce material requirements and costs, and have perfected in-loop waste recycling production processes for sustainable manufacturing.
Contact us to discover a one-stop solution for your recyclable, biodegradable, tamper evident and microwave safe plastic food packaging needs. No matter what the scale of your operation, we can provide you with a biodegradable, recyclable, sustainable solution.